About Us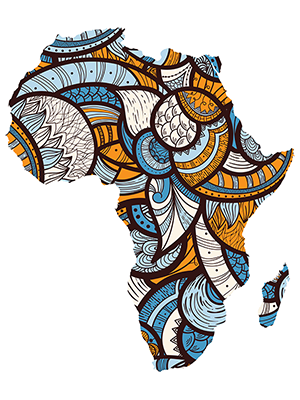 Western Heads East is a collaboration between Western staff, students, faculty and African partners using probiotic foods to contribute to health and sustainable development. Largely through probiotic yogurt social enterprises, the program is established in highly underserviced areas of Sub-Saharan Africa in collaboration with local NGOs, universities and medical research institutes to enhance community health, economic development and the empowerment of women.
Probiotics are live microorganisms which, when administered in adequate amounts, confer a health benefit to the host. Western Heads East uses a particular strain called Lactobacillus rhamnosus GR-1. This strain was isolated in 1981 in Kingston, Ontario. GR-1 was then studied by Dr. Gregor Reid, Dr. Andrew Bruce and others to the point where it is one of the world's most documented probiotic organisms. Dr. Sharareh Hekmat in collaboration with Dr. Reid then developed a probiotic yogurusing the GR-1 strain.
With the inception of Western Heads East in 2002, we introduced Africa's first probiotic yogurt. In 2004 Tukwamuane Women's Group, who named the probiotic yogurt 'Fiti', started the first community kitchen in Mwanza, Tanzania. Today, there are more than 200 community production units in Tanzania, Kenya and Rwanda, which are largely owned and operated by women's groups. Western Heads East collaborates with our partners on research, teaching and service; and local community members own and operate the social enterprises.
The program is run by teams in Canada and throughout Africa. The program's African teams are comprised of local women's groups ("Yogurt Mamas"), research institutes, hospitals, universities and NGOs. The Fiti Probiotic Foods Social Enterprises are owned and operated by local women and youth groups. The program's Canadian team collaborates with African partners on research, knowledge translation, fundraising, best practices for probiotic foods production, quality control procedures and sustainable business education.
The Western Heads East internship program provides an exciting and challenging opportunity for students at Western to work with African partners on program goals and research. While contributing to local goals, the internship provides practical hands-on experience related to one's studies and a challenging opportunity for students and faculty to grow.
In 2022 Western Heads East celebrated our 20th anniversary with a number of events, webinars and highlights of the great work that has happened since 2002. Visit our 20th anniversary site to learn more about the anniversary celebration and hear from many of the people we have partnered with over the years on the impact of the program.