University of Rwanda
About the Institution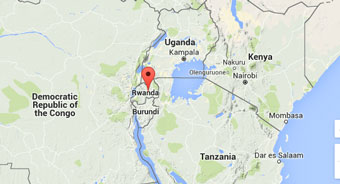 The University of Rwanda (UR) was established by the Government of Rwanda in 2013. It is a result of the merger of the nation's seven public Higher Learning Institutions into a consolidated entity governed by the Board of Governors and an Academic Senate with strong staff and student representation, along with the Vice Chancellor who is the University's chief executive officer. The University of Rwanda will support the development of Rwanda by discovering and advancing knowledge, by being committed to the highest standards of academic excellence, and by creating a place where students are prepared for lives of service, leadership and solutions. Its main academic divisions are:
Arts and Social Sciences
Agriculture, Animal Sciences and Veterinary Medicine
Business and Economics
Education
Medicine and Health Sciences
Science and Technology
The Opportunity
The University of Rwanda is interested in establishing a probiotic yoghurt kitchen and collaborating with the local community to establish a model for sustainable social enterprise based on probiotic yoghurt and providing public education on nutrition and the health benefits. The program provides a rich opportunity for the University of Rwanda and Western students and faculty to collaborate on research and community projects. Student interns will conduct research with existing documents from a pilot internship project in 2012 and key stakeholders to produce a feasibility report on the location and needs to establish a Fiti probiotic yoghurt kitchen in Kigali.
Timing
Internships will take place May 15, 2016 and August 15, 2016.
Deliverables for the above projects include
Conduct feasibility study of sustainable probiotic yoghurt kitchen (location, costs, etc.)
Business, marketing, and sales plans in place
Set up opening and closing hygiene practices, system for bookkeeping/production records
Develop a funding proposal
Please note: We recognize that obtaining a faculty advisor, reference letters and arranging course credit is a process. Please submit your application even if you have not yet secured these things. WHE staff will work with you to assist in these processes.