Inspiration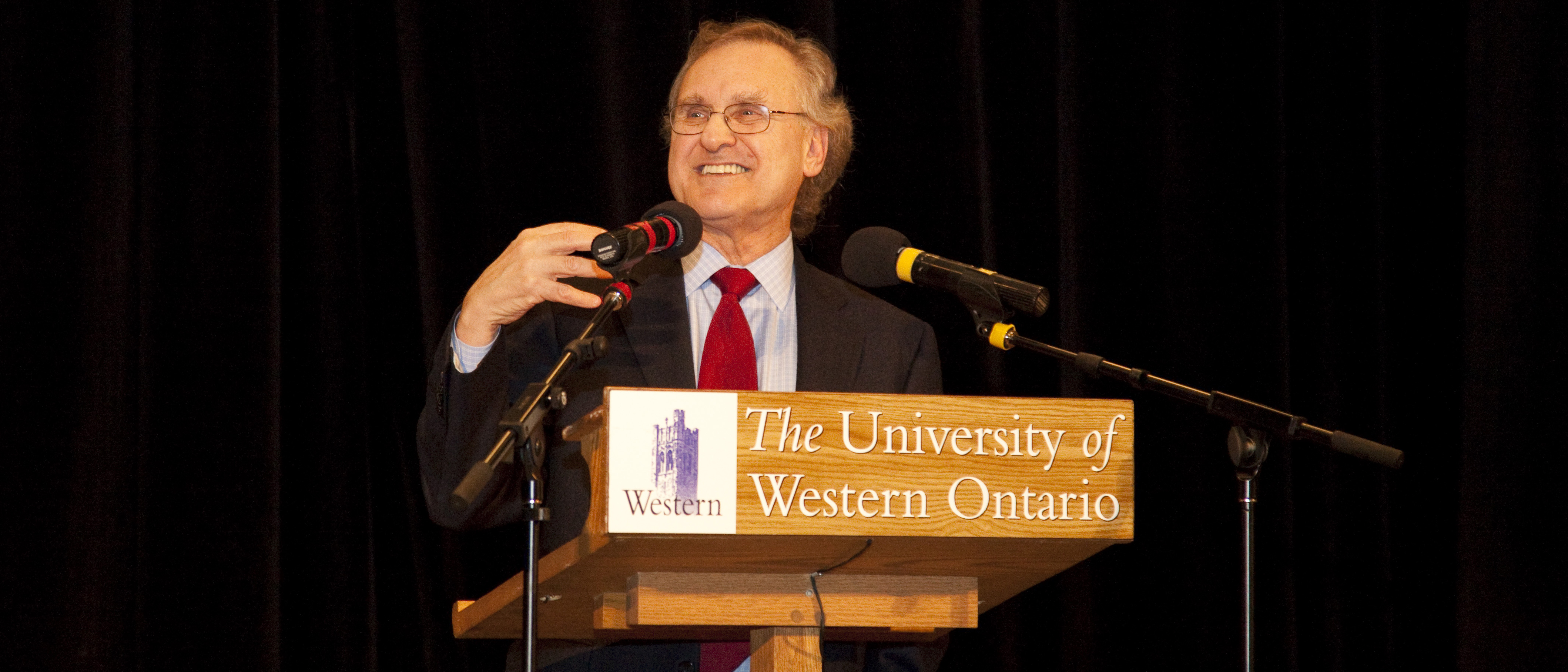 The Western Heads East journey started in June 2002 when Stephen Lewis, former UN Special Envoy for HIV/AIDS in Africa, spoke at a conference of the Ontario Association of College and University Housing Officers (OACUHO) hosted by Western's Housing Department. Stephen struck a cord with the group as he explained how he has had to grovel on his hands and knees to get any attention for millions who are dying in Africa every year. He pointed out how, rightfully so, the world came to the aid and support of the United States when 3,000 people were killed in the terrorist attack on the World Trade Centre. However, he expressed shock and exasperation that he is unable to bring the world's attention to the 3,000 people dying each day as a result of AIDS in Africa.  He challenged the audience to unite and take action against the HIV/AIDS epidemic in Africa.
Moved by the plight faced by millions in Africa, a group of Housing staff formed Western Heads East (WHE) to develop a sustainable community development project that goes beyond financial contributions and help with the HIV/AIDS pandemic in Africa - A Western University community response to the HIV/AIDS crisis in Africa.
Research indicates that the Lactobacillus rhamnosus GR-1 probiotic bacteria builds immune response, improves health and nutrition, and lowers mortality and morbidity due to diarrhea in children and patients with AIDS. Western's retired professor Dr. Gregor Reid along with Chr. Hansen researched and donated the Lactobacillus rhamnosus GR-1 probiotic bacteria for the use in probiotic yogurt. The formula for the probiotic yogurt was then researched and perfected by Dr. Sharareh Hekmat of Brescia University College.
We collaborate with our African partners for health and sustainable development through probiotics, both with institutions (hospitals, universities and research institutes) and with grassroots organizations. Interns, staff and faculty from Western go to Africa to collaborate with local partners to establish highly effective disease-fighting probiotic foods and probiotic yogurt kitchens. At the heart of the program are 'Yogurt Mamas' who operate the yogurt micro-operations. Over the years, yogurt kitchens have evolved into community hubs for lay counselling, social support, centres for disease awareness and entrepreneurship. Upon their return to Western, interns educate the campus and local community about what they have learned and engage the community in fundraising and education efforts.