20th Anniversary Research Webinar Series
In the past 20 years, Western Heads East related research has resulted in 110 publications, more than $2 million in funding and a track record of success, helping to transform lives both within our partner communities in Africa and at home in Canada through our students and local partnerships.
Our focused research leadership and expertise continues in the areas of social enterprise, probiotics, fermented foods and global health equity. This research is strengthened by our institutional partners both here in Canada and in the communities where we work.  
Thank you to our generous sponsors for supporting this series: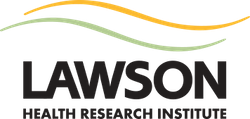 ---
The Future of Probiotics and Fermented Foods 
Gregor Reid
Professor Emeritus, Schulich Medicine & Dentistry  
Scientist, Lawson Health Research Institute 

Jeremy Burton
Associate Professor, Schulich Medicine & Dentistry  
Scientist and Deputy Director of the Canadian Centre for Human Microbiome and Probiotics,
Lawson Health Research Institute 
Before the significant body of research we have today on probiotics, Dr. Gregor Reid was a pioneer in the health benefits application and research of probiotics. Twenty years ago his work with Dr. Sharareh Hekmat (Brescia University College) to develop a probiotic yogurt, teamed up with the Western Heads East program, which sought to develop Western's community response to the HIV/AIDS crisis in East Africa. Dr. Reid recounts the growth of the movement of probiotics and the probiotic social enterprises in East Africa where today there are more than 260,000 consumers of the probiotic yogurt in Tanzania, Kenya and Rwanda.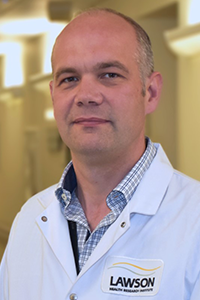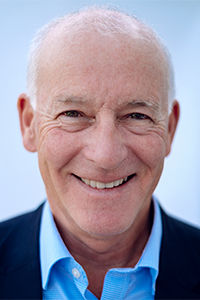 Dr. Jeremy Burton (left) espouses we're in a golden age of microbiome and probiotics research with advancements in next-generation sequencing to learn more about the impact of the microbiome on the human body. Join Dr. Reid as he recounts the journey from obscurity to mainstream acceptance and Dr. Burton who will share the promise of the future.
Dr. Gregor Reid (right) will present on why probiotic supplemented fermented food can make a difference to Africa and Canada. Dr. Burton will speak about the microbiome and its potential to help cure disease such as MS and cancer. The discussion will include how isolating food-grade bacteria can lead to fermented products.
---
Social Enterprise: Changing Lives of Women and Youth
Maimuna Kanyamala
Co-founder, Kivulini Women's Rights Organization
Director, Mikono Yetu, Mwanza, Tanzania
Kate Grantham, PhD
Executive Director and Founder of FemDev Consulting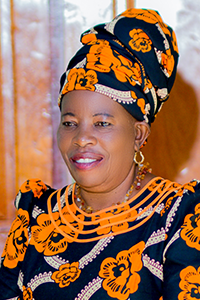 Maimuna Kanyamala was a co-founder Kivulini Women's Rights Organization, the first organization in Tanzania to mobilize the community to prevent gender-based violence. Maimuna partnered with Western Heads East in 2004 to establish the first Fiti probiotic yogurt kitchen with women's groups in Mwanza, Tanzania. As the number of community kitchens grew and Maimuna witnessed the economic empowerment of women entrepreneurs, she established Mikono Yetu (joining our hands) with a vision to see gender equity in ownership production resources. The mission is to find new ways of empowering women and girls economically so that they can own and control resources more productively and profitably, while also sustaining the environment to mitigate the negative impacts of climate change. Maimuna will share her story of the impact of the program on more than 400 women entrepreneurs in Tanzania.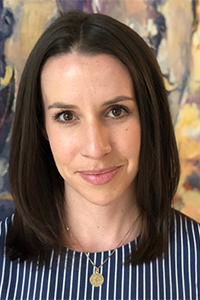 Kate Grantham is a global development researcher, educator and consultant whose research and publications have focused on women's rights and gender equality. Dr. Grantham is founding director of FemDev, a global consulting firm specializing in feminist approaches to research and evaluation with organizations committed to advancing gender equality, social justice and human rights. Kate was a Western Heads East intern in 2013 engaged with an organization called the African Probiotic Yogurt Network which supported the 10 existing yogurt kitchens. Kate later returned to conduct research for her dissertation research on the impact of the social enterprises on women's lives. She will share how women have been empowered, challenges faced and how emerging from a women's rights organization has contributed to the success of the social enterprises.
Join us as Ms. Kanyamala and Dr. Grantham speak about the impact of the Fiti probiotic food social enterprises in Tanzania and how these women centered social enterprises economically empower the poor while providing affordable and healthy foods for vulnerable communities. Implications for establishing and/or supporting local social enterprise options for healthy, affordable food products will be explored.
---
Social Enterprise and 'Kitchens of Freedom'
Nicole Haggerty
Associate Professor, Ivey Business School
Amber Silva
Filmmaker and graduate, Master of Media in Journalism and Communication at Western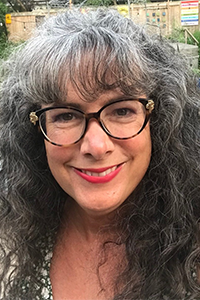 Nicole Haggerty is an Associate Professor at the Ivey School of Business whose broad research interests include digital transformation and information systems, international service learning in Africa, and case teaching and case writing. Dr. Haggerty has written about integrating business and medical pedagogy to accomplish the Sustainable Development Goals. She will define social enterprise and speak about the potential as a vehicle for knowledge translation and reflect on an Ivey Business School case study on how the Fiti probiotic yogurt community production units empower women economically, improve the value chain, all the while accomplishing the mission of bringing health and education to local communities.
---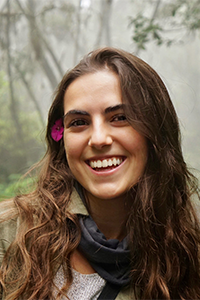 Amber Silva is a graduate of the MMJC Program at Western and in 2019 she travelled to Tanzania to work with Mikono Yetu and the local women's groups on a documentary illustrating the many ways women's lives have been changed by the probiotic yogurt social enterprises and, in turn, how these women benefited their communities. Amber will show "Kitchens of Freedom", a powerful 14 minute documentary and share her personal experiences and learning while producing this documentary.
---
---
Probiotic Social Enterprises in London Ontario: Bringing probiotic yogurt to vulnerable populations 
Steve Cordes
Director, Youth Opportunities Unlimited 
Kris Pettit
Founder, Mistyglen Creamery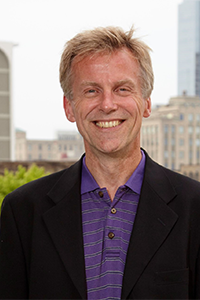 Steve Cordes is the Director of Youth Opportunities Unlimited and a longtime advocate of social enterprise for youth empowerment and skill development. In 2017 Western Heads East spoke with Steve about bringing the idea of the probiotic yogurt social enterprise home to London, Ontario given the success in East Africa. Steve and his team could envisage the You Made It Café producing healthy probiotic yogurt for vulnerable populations such as the youth shelter, Meals on Wheels, school feeding programs and other partner organizations. Steve will talk about the need for access to healthy, affordable food in London and how, through this social enterprise, youth gain skills and esteem while they bring health to their communities.
---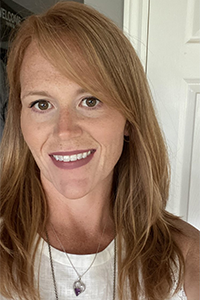 Kris Pettit was a geriatric nurse at Parkwood Hospital before deciding to establish Mistyglen Creamery with a humanitarian goal of bringing artisan whole milk products to seniors who often need high protein diets to maintain healthy weights. Kris and her partner Tom approached Fanshawe College about developing probiotic dairy products at the same time Western Heads East sought Fanshawe expertise to produce the Fiti probiotic bacteria here in London, Ontario. Kris will share her passion to create a business that is both profitable and that contributes to the betterment of society and health of the community. She will share a vision of this model of a micro-dairy business producing healthy artisan products and distributing in collaboration with Youth Social Enterprises – a model that can be shared with other communities in Ontario.
---