Improving economic forecasting for inflation: Global Undergraduate Award Profile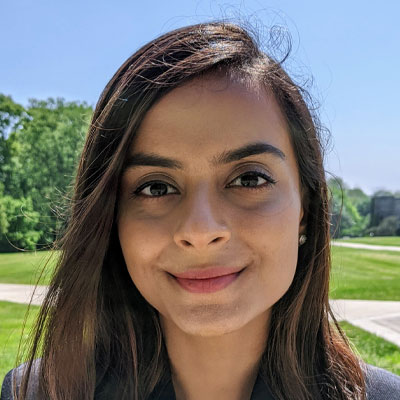 Ishita Kumar
Global Winner
2020 Global Undergraduate Awards
Category: Economics

Ishita Kumar, BA'20, Honours Economics and Mathematics at King's University College, was a Global Winner in the Economics category of The 2020 Global Undergraduate Awards for her submission, Forecasting Canadian Inflation Using Dynamic Model Averaging.

In crafting her work, Kumar applied Bayesian statistics to improve macroeconomic forecasts. Forecasts, especially inflation forecasts, are fundamental to the Canadian economy. She gives the example of the Bank of Canada, which uses inflation forecasts as an operational guide to conduct its monetary policy. It was because of this that she focused on inflation.

She used a new statistical technique known as "Dynamic Model Averaging (DMA)" to produce Consumer Price Index inflation forecasts and compared their accuracy to forecasts produced by various statistical models that are widely used in economics today. Her research contributed to economic literature by analyzing the impact of DMA in an economy with an inflation-targeting monetary policy regime.  

"I am proud to say it is not surprising to see this exceptional scholarly activity from Ishita, said Dr. David Malloy, King's Principal. "Throughout her years at King's, she demonstrated thinking and research that I hope will lead her to be a disruptor for change in our world."

 "I am grateful for the academic and personal mentorship that I received during my time at King's. I would like to thank Dr. Adian McFarlane, Assistant Professor of Economics, who was my academic supervisor and helped me tremendously with the direction I took with this paper. In addition to this, the faculty at the School of Management, Economics, and Mathematics (MEM), King's Residence and King's International have supported me since the day I started at the university," said Kumar. 

During her time at King's, Kumar was a residence assistant, research assistant, teaching assistant, a peer guide, bridging assistant, communications assistant for the School of MEM, Editor of the 2018 issue of the MEM Insider, and was involved with the King's Economics and Math Society. She also worked on campus during the summers. During Spring 2020 Convocation she received a King's Gold Medal for Bachelor of Arts Honours – Social Science.

Kumar is currently studying at the London School of Economics and Political Science in the Master of Science program in Statistics. She is also providing online teaching assistant support for Economics classes at King's.
Read more about Ishita's award on the King's University College website.