Thousands of students coming from abroad supported since beginning of pandemic
After a year of taking online classes from her home in China – some as early as 4 am in her time zone – Elsa Wang says coming back to Canada and returning to in-person classes for her fourth year at Western was worth all the stress she felt related to travelling and completing quarantine.
"I prepared everything I could, and even more than I think I needed to prepare, just to be safe. Travel during a pandemic is stressful, with all the rules about quarantine, study permits and long lineups at the airport," said Wang, on a break between her classes on her first day out of quarantine and on campus. "I'm just so excited to feel like a normal student again."
Since the beginning of the pandemic, the Western International team has supported more than 4,200 students like Wang in their efforts to travel to Canada from abroad.
In addition to completing COVID-19 testing, all students coming from abroad are required to register their travel and quarantine plans with Western. Students who are not fully vaccinated are also required to complete a 14-day quarantine period when they arrive in Canada.
"I was under no illusion that travelling to Canada for the fall term would be easy," said Samuel Morgan about his choice to travel from the United Kingdom to Canada for the first time and pursue an exchange program at Western this year.
"I knew COVID-19 would still be an issue and people were reminding me of the challenges. Things kept changing with the travel requirements and I needed to come well in advance of classes, in order to quarantine, in case I was told I had to when I arrived," said Morgan, who was fully vaccinated with a Health Canada-approved vaccine prior to travelling.
"Once I arrived, the stress was over. I'd love to see an ice hockey game now that I'm here!"
Daily check-ins
Megan Sager, Director of International Student Services, said International Student Advisors have been focused on answering questions related to travel, developing quarantine plans, vaccines and COVID-19 testing, in addition to assisting students with navigating immigration and study permit challenges, really going back as far as July 2020. 
"Western International staff have been working with colleagues across campus to support students' arrival and quarantine. Between July 1 and the end of September of this year, more than 1,500 students from 117 different countries registered their travel and quarantine plans with us," she said.
"We've worked with colleagues to coordinate Western-arranged accommodations for students, we've put together welcome packages of snacks and some things to keep them busy during quarantine, and we have a group of 18 student Welcome Assistants making daily calls to students in quarantine, to offer support, answer questions and check in on students," said Sager.
"During the month of August, we had an average of 361 calls per day and on one particular date – August 23 – we had 618 students to check on. We have really been focused on making coming back to campus as easy as possible for students coming from abroad," she said.
Navigating travel
While travelling from Belgium, Margaux Schallier, an incoming exchange student bound for Ivey Business School, missed her plane from Toronto to London because of the time it took to clear customs. 
"At the airport, everyone was telling me to go to different places. After I missed my flight, I found someone who said there's another plane, but it was full. I didn't know whether to wait for another plane or not and I needed to be in London because of my quarantine requirements," said Schallier, who was ultimately able to arrange travel through Western's partnership with Robert Q Airbus. 
"My phone wouldn't work and I was scared. It felt like everything was against me. Thankfully, I was able to make it to my quarantine location," she said. "Now, I'm almost done quarantine and can't wait to see my school for the year and meet some new people."
Completing quarantine and beyond
After a 12-hour flight from Cairo, Egypt, Abdelrahman ElSherief, a graduate student in civil engineering, said he was happy to finally be in Canada.
"It was a lot of planning and the travel experience was exhausting," said ElSherief, one of nearly 1,000 students who have stayed in Western-arranged and subsidized accommodations at a local hotel.
"I arrived for quarantine and everything was perfect. My name was written on the TV when I got to my room. I felt like an important person coming here," he laughed. "I was really impressed that it was focused on student satisfaction. There was a welcome package waiting for me on the desk of the hotel and I've been receiving phone calls and emails to check up on me and ask me how I'm feeling." 
"Even with COVID-19, I'm more excited than nervous to be here this year. I'm hoping for an incredible educational experience. It's not quite how I imagined it when I was first planning – but I'm really looking forward to being on campus and meeting new people."
By the numbers
Since March 2020, Western International has supported arrivals of more than 4,200 students from 117 different countries
From July 2021 to the end of September 2021, 1,571 student arrivals were supported
Nearly 1,000 students registered for Western-arranged accommodations since March, 2020
478 students registered for Western-arranged accommodations since July 1, 2021
18 Welcome Assistants doing check-ins
Average of 361 calls per day in August 2021
Peak of 618 students called in one day on August 23, 2021
Meet the students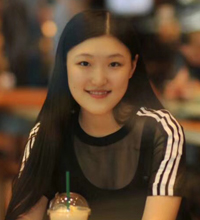 Elsa Wang
4th year, DAN Management & Organizational Studies

Travelled from: China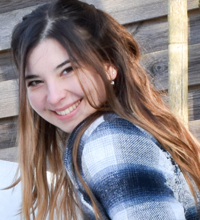 Margaux Schallier
Exchange student, Ivey Business School

Travelled from: Belgium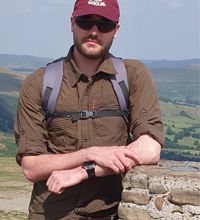 Samuel Morgan
Exchange student, Faculty of Science 

Travelled from: United Kingdom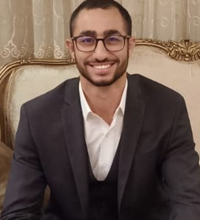 Abdelrahman ElSherief
Graduate student, Civil Engineering

Travelled from: Egypt