Ukraine

Western stands in solidarity with Ukraine
As the humanitarian crisis in Ukraine continues, we know that this is an extremely difficult time for those with ties to the affected areas. Teams in Western International, the Registrar's Office and across the university have been working together to support those most affected by the crisis.
With the goal to enhance support for international students from countries in crisis and to create new pathways to Western for those looking to pursue education and scholarship in the safety of our campus community, Western increased financial support for students and scholars facing disruption and displacement due to conflict or war in their home countries. Read the university issued statement on the war in Ukraine from March 2022.
---
Support
Western is committed to supporting students and scholars facing threats to their lives, liberty and well-being in their home countries due to events beyond their control.
---
---
Watch, Listen, Read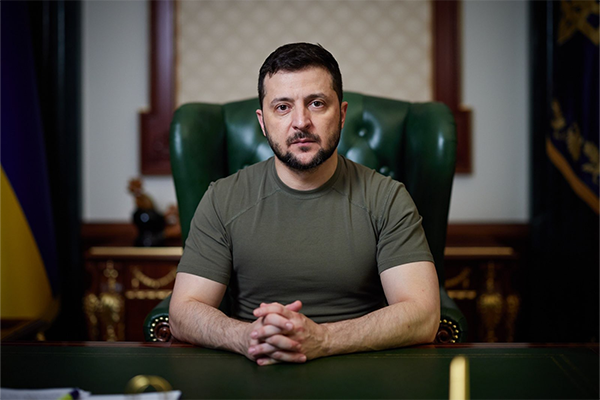 Video Address by His Excellency Volodymyr Zelenskyy, President of Ukraine
On Wednesday, June 22, at 10 am His Excellency Volodymyr Zelenskyy, President of Ukraine, spoke directly to students at an interactive event hosted by the University of Toronto and the Munk School of Global Affairs & Public Policy.
The event included participants from the University of Alberta, University of Calgary, Dalhousie University, the University of Manitoba, Université de Montréal, University of Prince Edward Island, Queen's University, University of Saskatchewan, University of Toronto, University of Waterloo, Western University, Wilfred Laurier University.
Watch the recording here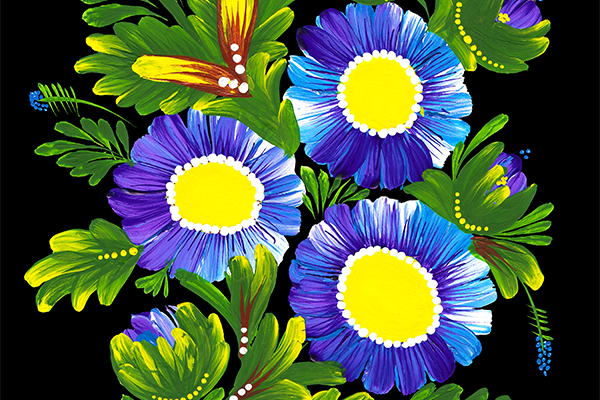 Songs for Ukraine Concert
Voice students in James Westman's studio and friends performed Ukrainian art songs in support of the Ukrainian people and those affected by the war on April 8, 2022.
What began as an ordinary studio recital by Western University voice faculty member James Westman's class featuring Ukrainian art songs, morphed into a concert that is much more than just an end-of-term class performance. It became a community's expression of support and solidarity with Ukrainian people following Russia's unprovoked aggression against the sovereign nation.
Watch the recording here
The War in Ukraine: One Month On
Centre for Transitional Justice and Post-Conflict Reconstruction (TJ Centre)
March 24, 2022 - Expert panel recording 
Russia's invasion of Ukraine continues to violate international law and principles of international order. A panel of academic experts from Western explored the events taking place and answered questions from the community. Panelists include:
---
In the News
Expert insight: Recalling Ukraine's 1991 vote for independence — and how its resilience endures
Professor Marta Dyczok gives a first person account of Ukraine's vote for independence and how it is meaningful today
Fighting for the future
Former activist and academic Maksym Sviezhentsev has long advocated for the democratic rights of Ukraine. Now he's fighting for them, as a soldier and a father. Read about his efforts and Western's response to this global crisis.
Researchers collaborate on mental health training to support Ukrainian children fleeing war
Claire Crooks visits Czech Republic to train social workers, psychologists in school-based mental health program
Ivey grad providing hands-on help to Ukrainian refugees
Ivey grad Victor Lal, HBA'19, founded HandsOnForUkraine, an initiative to raise money for those affected by the war in Ukraine.
Expert insight: Five areas where Canada needs to step up on the war in Ukraine
As Russia's invasion of Ukraine continues what more can and should Canada be doing?
Western commits new funding for globally displaced students, scholars
Bursaries, awards and living assistance among additional supports
---
Contacts
---