Become an Intern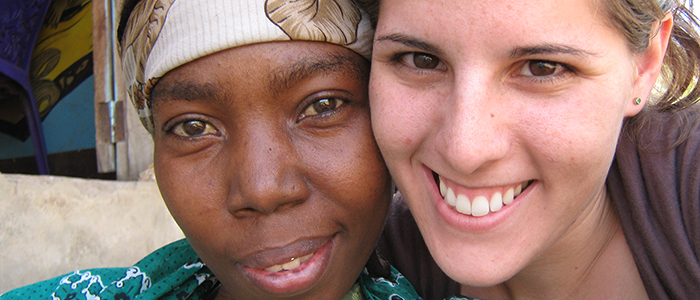 Introduction
The Western Heads East Internship Program is a challenging, dynamic, competitive, multidisciplinary and international learning opportunity for students to grow and assist with health sustainability initiatives in Africa. Since the project began, over 90 student interns from a variety of academic backgrounds have participated in the program. Interns have the opportunity to:
Practice sustainable business skills
Collaborate on new kitchen and laboratory facilities
Promote awareness to Western University's community about health sustainability in Africa
Receive a course credit
Opportunities
Before You Apply
Please note that all Western Heads East (WHE) internships require a minimum three-month commitment. 
Research the available projects and destinations and decide the universities and projects with which you are most interested in collaborating. Consider language requirements, living costs, and course availability in your field. 
If you are unclear on the specific project, goals or research in which you wish to be engaged, arrange to meet with an internship coordinator to help clarify.
How to Apply
Applications for Western Heads East internships are completed through Atlas, Western's international experience portal. Please read the detailed application information below and prepare all required information and documents prior to submitting your application.
1. Submit one Online Application 

Search using the keyword filter and typing in "Western Heads East" to see all available positions. Please note: Students may submit only ONE application through the Atlas system for an international program for the upcoming year. Additional program options can be listed in the Program Selection session of the application. Please do not submit multiple applications.
(Please see below for the application questions). 
2. Course Credit 
WHE interns are responsible for obtaining an academic advisor and for arranging course credit for the internship experience. Some examples of common course credits interns receive are: experiential learning, directed reading, independent studies, etc. 
(See Application Tips below for more details)
3. A $55 application fee will be charged to your student account (there will be a box for you to check within the online application).
4. A $165 Placement Fee - applies to all WHE internships due to the in-house coordination with East African partners on internship placements, objectives, preparation, support, and post-internship responsibilities. This fee is only applied after a student has accepted their internship placement offer.
5. Programs may have additional requirements. Please see below to determine if you are applying for such a program.
If the internship program you are applying for is not listed above, you only need to complete steps 1-3.
Questions on application
You may wish to draft your responses to these questions in a word document prior to logging into Atlas so you will have a record of your responses.
1: Why do you wish to be considered for a Western Heads East internship? (Personal and Academic reasons).
2: Please list any extracurricular and volunteer activities that you have been involved in over the last two years.
3: What have you done to prepare yourself to live in a culture different than your own? How do you think you will cope with the differences?  
4: Discuss your academic reasons for selecting the university and potential project(s).
5: Living overseas and being away from family and friends can be stressful. Please tell us about a stressful experience in your past and how you dealt with it.
6: How did you hear about the Western Heads East Program and what drew you to the internship experience with WHE?
Application Tips

For information about the Western Heads East Internships, please be sure you have reviewed the online application process on Atlas at Western International. This would be the starting place to get all of the details for the application and can be found here
You must work with your faculty to arrange course credit for this experience. Your faculty's academic counselling office should be able to assist with determining course credit. Before approaching academic counselling, you should be able to describe your internship project, and relate the project to your academic program. It is best to meet in person rather than sending an email.
Please note: We recognize that obtaining a faculty advisor, reference letters and arranging course credit is a process. Please submit your application even if you have not yet secured these things. WHE staff will work with you to assist in these processes.
Intern applicants can apply for Global Opportunity Awards and other external sources. More information here.
Finally, you can learn more about what the experience is like from past intern blogs. In addition, Toby, one of our interns has made himself available to answer questions you may have about the WHE internship Experience.
Toby Le: tle83@uwo.ca