Rory Gilliland, BSc'22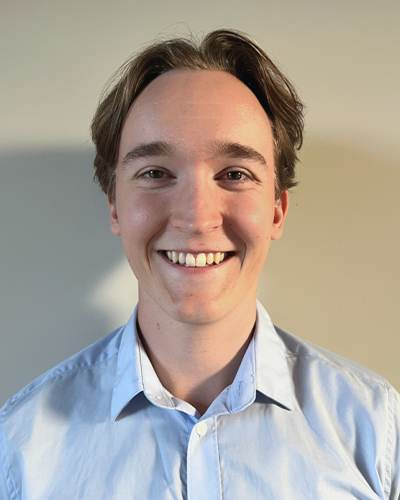 Regional Winner, Medical Sciences category
During the fourth year of his Medical Biophysics program at Western, Rory Gilliland wanted to combine two areas of interest – artificial intelligence and cancer research – into one project.    
That project recently earned international recognition and was named a regional winner in Medical Sciences for
The Global Undergraduate Awards
, a pan-disciplinary competition that recognizes excellence in undergraduate coursework.   
"I developed a strong interest in artificial intelligence during my undergraduate degree through several courses and a research project I did in third year. Cancer is an extremely pervasive disease that I think is highly important to research. I thought that the subject of my work was an excellent way to incorporate both of these interests," he said.     
For his project, entitled "Automatic detection of dysplasia on digitized head and neck pathology slides using convolutional neural networks," Gilliland attempted to develop a tool to automatically detect head and neck dysplasia (a precursor to cancer) using artificial intelligence.    
"The tool showed some potential for success. With more work, it could be used to help pathologists and surgeons perform head and neck cancer surgeries more quickly and effectively," he said.    
Gilliland is now in his first year of a master's program in biomedical engineering at the University of Calgary and says his work is still related to artificial intelligence, but he is trying to apply it in the areas of precision infection management and multiomics, a new approach where the data sets of different omic groups are combined during analysis.   
He says he was very surprised and proud to have his work recognized at such a high level.    
"The Global Undergraduate Awards program is a very accessible opportunity to have students' work evaluated and potentially recognized at an international level. For students who write honours theses at Western, their work is already highly refined with the help of professors, so it takes very few modifications to submit to the Undergraduate Awards. There are really no drawbacks to submitting!"