Global Connect - Costa Rica

---
Western International's Global Connect program offers short-term in-person, group-based experiential learning opportunities through international study tours.
Designed to enhance your academic commitments and achievements, Global Connect study tours are scheduled during the fall and winter reading weeks and during summer term.
Through a combination of active experiential learning, cross-cultural exchanges and completion of a e-portfolio, participants gain the valuable leadership and intercultural skills needed to be global-ready graduates. 
If you have been searching for a unique global learning experience to enhance your skills and knowledge acquired in the classroom, along with a passion for learning across cultures and disciplines, Global Connect study tours are for you! 

Global Connect - Costa Rica is part of Canada's  Global Skills Opportunity program. Financial support is provided for each participating student starting at  $1,000 and up to $3,000.*



Applications will open the week of September 11, 2023
Application deadline for February 2024 trip is October 13.
Application deadline for Summer 2024 trip will be in February.
---

What will the study tour include? 
Collaborate with local community partners in sustainable initiatives, take guided hikes surrounded by world-renowned tropical biodiversity, share in Indigenous cultures and histories with local BriBri community members, and engage in past and future health care approaches while immersing yourself in the peoples, cultures and natural wonders of Costa Rica!  
The program includes lodging for seven nights, most meals and transportation, and all scheduled activities. Approximately 15 students will travel and learn together as a group, accompanied by Western staff and student leaders and further supported by a Costa Rica Global Learning Programs representative. 
Upon return, students will reflect on their personal journey and the group's experiences through an e-portfolio, to be later featured at an in-person showcase on campus.  

---
Who is eligible to participate? 
This interdisciplinary co-curricular program is available to students who meet ALL of the following criteria:
 undergraduate student
main campus
enrolled in full-time studies
Canadian citizen or permanent resident*
*Due to funding requirements set by the Global Skills Opportunity program, the Global Connect program is currently offered only to main campus full-time undergraduate students who are Canadian citizens or permanent residents and enrolled in full-time studies.  
 
All participating students receive financial support; however, additional support is provided for Indigenous students, students with disabilities and students from low-income backgrounds (up to a maximum of $3,000). 
If you have any questions about whether you may qualify for additional funding for this experience, please email goabroad@uwo.ca. 
---
Enhance Your Western Degree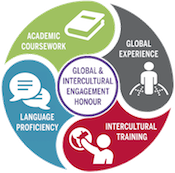 Successful completion of this study tour and associated mandatory training is eligible for a minimum of 20 points towards achievement of the Global & Intercultural Engagement Honour. The trip itself is eligible for 10 points in Category 2, and the mandatory Critical & Ethical Global Engagement workshop is eligible for 10 points towards Category 3 (10 points per workshop).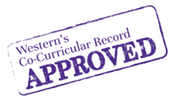 Showcase the transferable skills and experience gained from a Global Connect study tour on your Western Co-Curricular Record. This official Western University document complements your academic transcript by recognizing your participation and accomplishment in co-curricular activities.  
---
Study Tour Dates & Themes 
Global Connect - Costa Rica study tour dates and themes are below. Click the links for detailed itineraries for each trip. 
Note: Itineraries are draft and subject to change at any point in time. 
---
Apply on Atlas, Western's International Learning portal.  
Application deadline for February 2024 trip is October 13
Application deadline for Summer 2024 trip will be in early February 2024
To begin an application for a Global program, visit the Atlas program page.
Before starting your application, read the entire program page to ensure you meet the eligibility criteria. Once you are ready to start an application, click the "login to apply" link at the bottom of the program page. Complete and submit your application.
A non-refundable application fee will be charged to your student account.
Please note: do not choose "login to apply" unless you are proceeding with an application. 
There are general application questions you should be prepared to respond to when completing your online application in Atlas, such as:
Why are you interested in participating in this Global Connect Program? 
How are you planning to contribute as part of the group, and what do you hope to gain from your experience?  
How will participation in this program benefit your personal and professional goals? 
Approximate cost for each Global Connect tour is $3,500-$4,000 CAD**. Global Skills Opportunity funding, and any additional financial awards (see below) will be applied against this total. 
Program Fee includes: 
roundtrip flight from Toronto Pearson Airport to Costa Rica 
program fees with Costa Rica Global Learning  
academic, cultural and tourism activities in Costa Rica 
comprehensive on-site support  
transportation in Costa Rica to and from airport and all program activities 
dedicated program leaders in Costa Rica  
accommodation and most meals    
pre-departure training, including beginner's Spanish classes  
Note: Global Connect - Costa Rica participants are responsible for the following:  
international health insurance (mandatory)  

if enrolled, USC's PurpleCare health plan includes international health (pre-existing conditions not covered) and trip insurance – requires advance activation 

any luggage costs assigned by individual airlines  
airport taxes 
souvenirs 
additional food/snacks 
lunch/dinner costs around $20 CAD and $13 CAD for breakfast 
Please contact goabroad@uwo.ca for further information on associated costs 
**Program fees subject to change; varies according to trip theme and time of year. 
Global Connect – Costa Rica study tours are eligible for Western's International Learning Funding Opportunities, with applications due each year on November 15 and February 15.  
Two or more of these awards, if eligible, can be combined to assist with costs of your international learning experience, in addition to financial support provided through Global Skills Opportunities. 
Note: Only current or future international learning experiences occurring within the current and/or next academic year are eligible for funding. Awards cannot be retroactively applied to past experiences.