International Photo Contest

2022 Photo Contest:
You travelled abroad – now share your experience!
The contest is now closed, and you can view the winners below! Western International hosted a photo contest for all students who participated in Western sanctioned international experiences in the previous academic year (September 2021 to August 2022). Thank you to all who participated in engaging creatively in your post-experience reflections in processing your time abroad. The theme of this year's photo was: Global Engagement and Citizenship.
First Place:
Cotton Candy Paradise - Wen Bo
I went to Thailand during the reading week of my exchange in Singapore. A good friend of mine, who was with me on this trip to Thailand, suggested the name "Cotton Candy Paradise" for this picture because that's exactly what it felt like. We were on this beach and saw the most spectacular sunset, with cotton candy-coloured purple streaks lighting up the sky. At that moment, with the light breeze, the sounds of the ocean waves, and the stunning sunset, it truly felt like we were in paradise. This beautiful sunset reflects the country too -- it was filled with beautiful sights, people, and culture. We loved every minute of our trip there, and it truly opened up my perspective of the world. Often times, when we think of travelling, our minds go to the flashy US cities or historic European nations; but after that trip, I think some of the most incredible countries to visit are the underrated ones not at the top of travel lists. It really showcases how unique and beautiful each country is.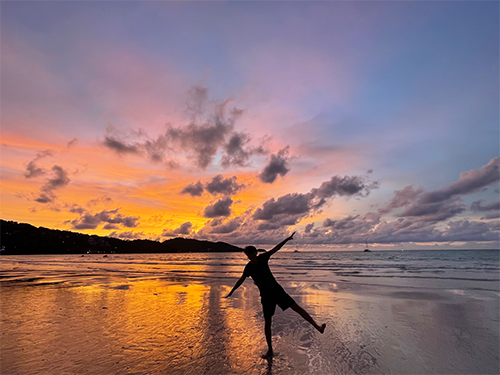 ---
Second Place:
Heritage, Reflected - Kiran Halkitis
Sevilla has been passed from the dominion of one civilization to the next for over two thousand years; from the Phoenicians, to the Romans, to the Arabs, and finally to the Castilians. Before coming to Sevilla, I had read about the history of the Spanish Moors, but I came to learn that in Andalusia, seemingly ancient history is inextricably linked with the present. Across Sevilla it is impossible not to notice the cultural legacy of generations of different peoples, despite the efforts of the Catholic crown to unify Spain ethnically, religiously and linguistically. This photo taken of a reclusive pool built underneath the palace of Real Alcazar in my view represents the city's storied past. This palace in particular was originally built by an Islamic caliph, and it was converted to serve a Catholic monarch after their expulsion from Iberia during the Reconquista. This pool was part of the original structure. High windows allow light from the brilliant Spanish sun into the enclave, and I feel that the symmetry in the perfectly reflected arches represent the deep connection to heritage of not just the palace nor the city, but of all Andalusia.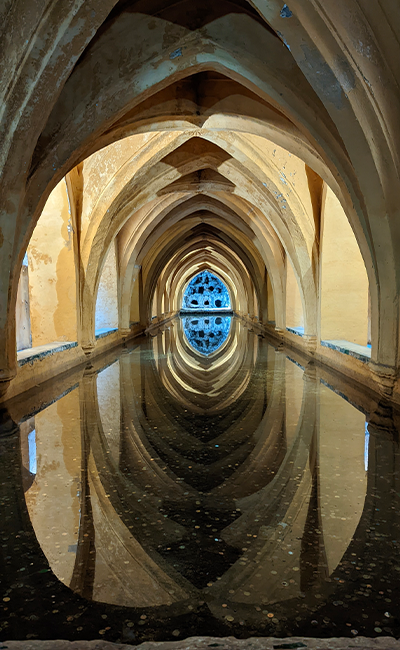 ---
Fan Favourite:
RÃ¥dhuspladsen – Khwahish Munjal
This is a photo of RÃ¥dhuspladsen which is the area in and around City Hall Square in Copenhagen, Denmark. It was taken on my point-&-shoot film camera and was the last shot of my trip in May 2022. The red neon lighting has a slightly hazy and soft quality when shot on film, which I believe enhances it in a way that no digital camera could capture, making it one of my absolute favourite shots. This particular photo also represents Copenhagen really well, in that I found it to be the most diverse and multicultural out of all the Scandinavian cities I visited. So, it should hardly be surprising that a Chinese restaurant would be located in such a central location within the city!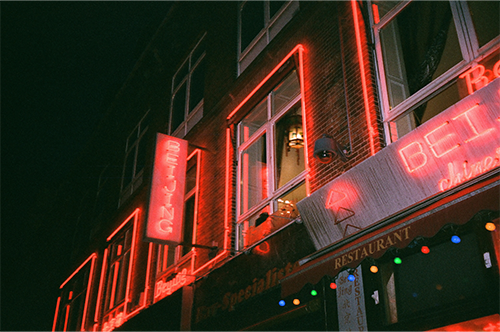 Thank you to our panel of judges, and congratulations to our three winners!
---
Judging Panel
Maria Rodriguez – Western Heads East & Global Development Coordinator
Maria is the Western Heads East program coordinator, a collaboration between Western staff, students, faculty and African partners using probiotic food to contribute to health and sustainable development. She is also one of the facilitators of the Critical and Ethical Global Engagement training. Maria has a bachelor's degree in journalism and enjoys photography.

Nyren Mo – Digital Engagement Coordinator
Nyren creates digital content at Western International for communication and marketing purposes, including photos, videos, and graphics. Previously, Nyren worked as a Video Producer at the Western Gazette and interned as part of the Global and Mail video team.
Rida Fatima – International Learning Coordinator
In her role at Western International, Rida supports students going abroad through programs in Asia and Oceania. During her time at Western University, Rida has also worked in international recruitment and international event coordination.
---
2019 Photo Contest Winners
International Learning:
Laurel Moyse, "Shalekhet"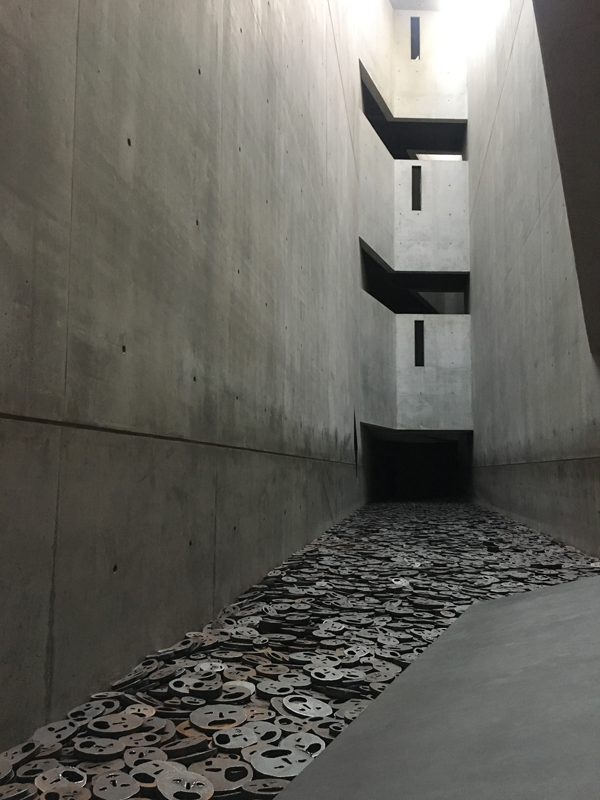 Fan Favourite & Landscape Winning Photo:
Max Jones, "A Different Perspective"
 
People & Culture:
Yeon Soo Suzy Lee, "Palace Reflections"