Photo Contest

Congratulations to our 2019 Photo Contest Winners!
Thank you to everyone who entered. To view all the images, see our facebook album.
Fan Favourite & Landscape Winning Photo:
Max Jones, "A Different Perspective"
"During my time studying abroad in Australia, i had the fortunate chance to travel to New Zealand and explore the large mountain ranges and beautiful scenery. While visiting Aoraki/Mount Cook (the tallest mountain in New Zealand) I was taken back by the beauty and sheer size of the land mass. It made me feel similar to the way I felt on exchange. Exchange has broadened my horizons and made me realize how little I am in comparison to the greater world. I decided to flip the photo upside down as I was located in the southern hemisphere and used an optical ball to flip the mountain giving you both the perspective that I was seeing and the 'theoretical view from the northern hemisphere.'"
People & Culture:
Yeon Soo Suzy Lee, "Palace Reflections"
"I've always heard that going on exchange would be life changing, but I never truly realized what that meant until I went myself. I met so many people I'm glad to call my friends, I explored the streets of Seoul speaking my broken Korean, and even sang my heart out in karaoke booths late at night. Yet the most impactful part of this trip was getting the chance to connect to my home country's culture, all on my own. In this photo, I am wearing a hanbok, a traditional Korean dress, inside the famous Gyeongbokgung Palace. I've worn one before, but it was different this time, being there, surrounded by other tourists and citizens also wearing hanboks. I saw how much love these people had for the Korean culture and it made me so proud to be from this country. I learned to love Seoul and that Korean part of myself, and I am already dreaming about my next trip back. I am extremely grateful for the opportunity to live and study in Korea and I hope that anyone else who visits Seoul will feel the love that I felt."
International Learning:
Laurel Moyse, "Shalekhet"
"This is a photograph of the Shalekhet (Fallen Leaves) installation in the Memory Void at the Jewish Museum in Berlin. It represents memories of the victims of war. The history of Jewish people is deeply tied to the city of Berlin. Looking down at the iron faces was a somber, reflective experience. We learn a lot about the history of WWII, and I visited lots of exhibits and museums that told stories of Hitler and the holocaust while I was in Berlin, but the was something special about reflecting on this in a place that represents Jewish history and culture, beyond just the horrors of the holocaust, especially in Berlin. The entire building was designed to tell the story of the tensions of German-Jewish history. This particular exhibit is housed in one of the voids - concrete shafts cutting through the whole vertical axis of the building, which are not heated or lit artificially and are meant to represent the physical emptiness from the expulsion, destruction and annihilation of Jewish life in the Shoah, in a way that is tangible."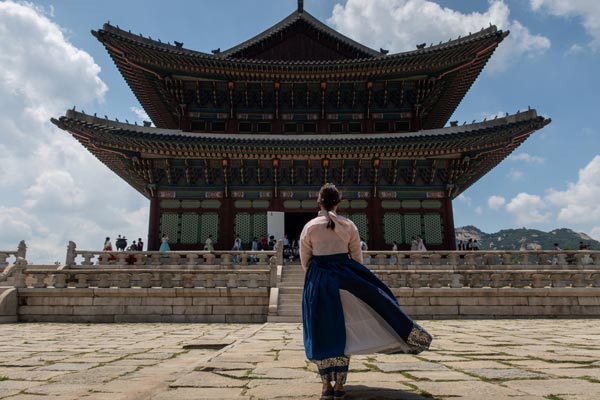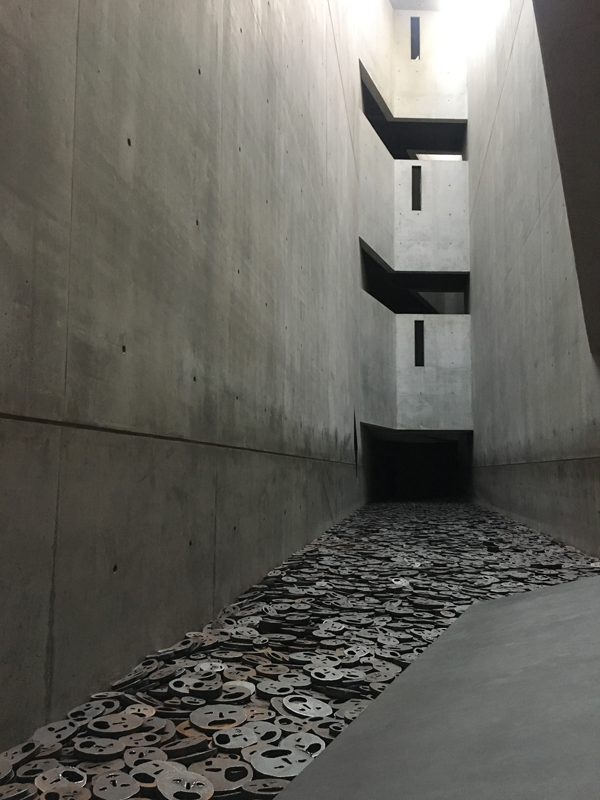 Thank you to our Judges
Morgan Kuepfer – Western Student
Morgan has participated in numerous international learning opportunities during her time as a student at Western University. She went on exchange to the University of Nice in France, has acted as an International Learning Ambassador, and was the winner of the International Learning Category of the 2018 Photo Contest.

Frank Neufeld – Graphic Designer & Photographer – Western Communications and Public Affairs
Frank is an award-winning visual communicator creating content in a variety of disciplines, including graphic design, illustration, photography and video. His photography work focuses on environmental portraiture, bringing studio lighting on location to offer full creative control.
Alyssa Szilagyi – International Learning Coordinator, Western International
In her role at Western International, Alyssa supports students going abroad through programs in Asia and Oceania.  During her time as a student at Western University, Alyssa went on exchange to the University of Leeds in the United Kingdom, and has acted as an International Learning Ambassador, an English Conversation Program Leader, as well as an International Transitions Program Assistant.