Category 3: Global or Intercultural Engagement and Training
Category 3: Global or Intercultural Engagement and Training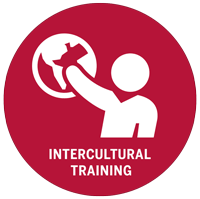 We recognize the value of engagement and training as a means of gaining global and intercultural competence leading to the success of global-ready graduates. Students can choose from a range of engagement and training opportunities at Western:
 Some past examples:
Anti-Oppressive Practice Workshop (10 points)
Gender Norms and Sexual Violence Face-to-Face Workshop (10 points)
Critical and Ethical Global Engagement Face-to-Face Workshop (10 points)
Western Post-Experience Workshop (10 points)
Attend five International Week events (10 points)
Other intercultural engagement and training that are not listed may be considered for this category requirement. Students who would like to claim other intercultural engagement or training that is not listed above must provide additional documentation at the time of application for approval. 
Students may claim a maximum of 50 points from Category 3
Contact goabroad@uwo.ca for more information.